Flanged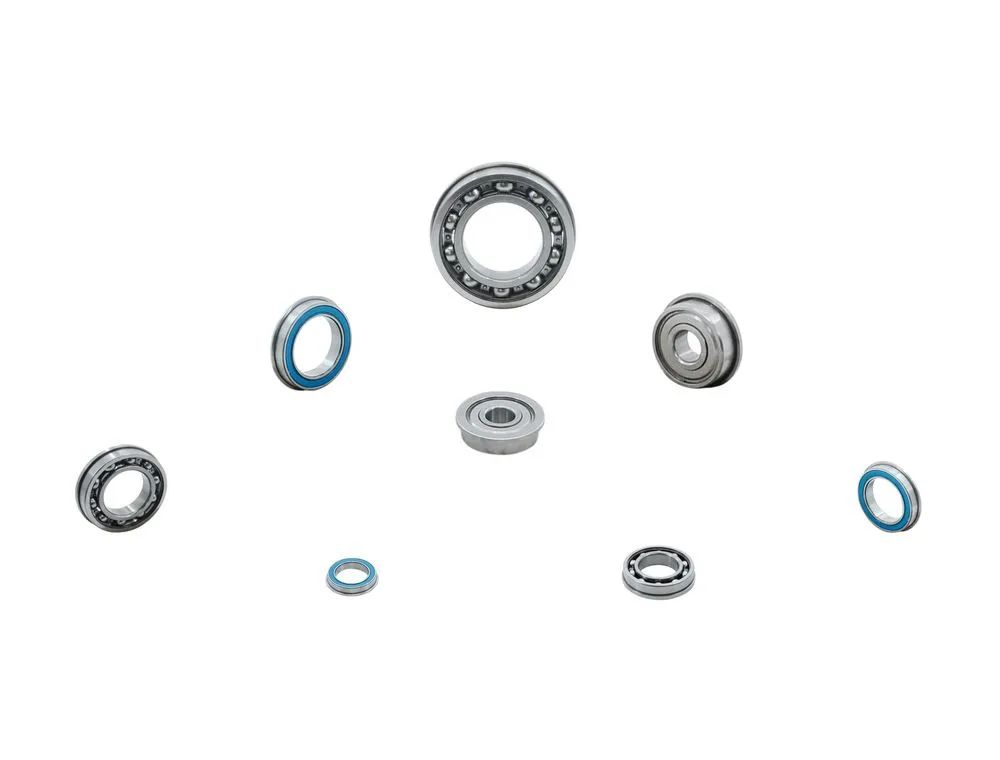 NWB are manufacturers of a wide range of flanged metric sized deep groove ball bearings, including rubber sealed, steel shielded and open bearings.

NWB are able to manufacture flanged deep groove ball bearings to suit a wide range of needs and applications meeting strict load, speed and temperature requirements and we can provide off the shelf bearings or design custom solutions for your flanged deep groove ball bearing needs.

All or our sealed variants of deep groove bearings come pre-lubricated with high quality long life grease.

Metric deep groove ball bearings are manufactured to the same principal sizes as standard bearings but have an additional flange to allow fitting into housings flush against the shoulder of the flange. They are often used on steel tracks as guides and supports;
NWB are accredited to ISO 9001, 18001 and 45001 and follow strict quality processes to ensure our customers receive the highest level of service and quality.

If you would like to discuss your metric deep groove bearing requirements with us directly please call our sales line on 01302 330366 or email your details to us along with your requirements and we will get back to you with a proposal. Similarly, if you need help identifying your deep groove ball bearings please contact us and we will be happy to help.