Pilot Bore Sprockets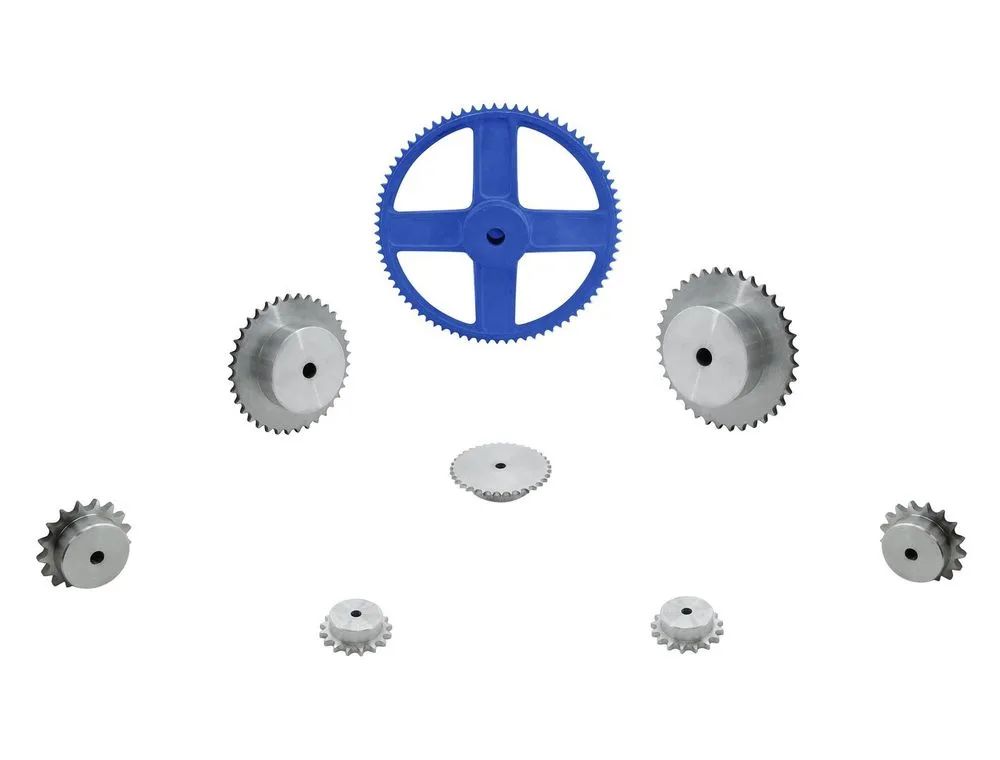 Pilot Bore Sprockets, supplied by NWB, offer a good, low-cost solution for applications that require the sprocket bore to be machined to fit the required shaft size.

Supplied with a pilot bore to permit tooling to be used to machine the bore to a size required to adequately fit the application. Pilot bore sprockets are ideal for unusual shaft diameters, or tapered shafts, or shafts with steps or non-standard keyways.

Sprockets are measured by pitch (centre of tooth to centre of tooth) and the number of teeth.

NWB are accredited to ISO 9001, 18001 and 45001 and follow strict quality processes to ensure our customers receive the highest level of service and quality.

If you would like to discuss your Pilot Bore Sprocket requirements with us directly please call our sales line on 01302 330366 or email your details to us along with your requirements and we will get back to you with a proposal. Similarly, if you need help identifying your pilot bore sprockets please contact us and we will be happy to help.