Plain Bushes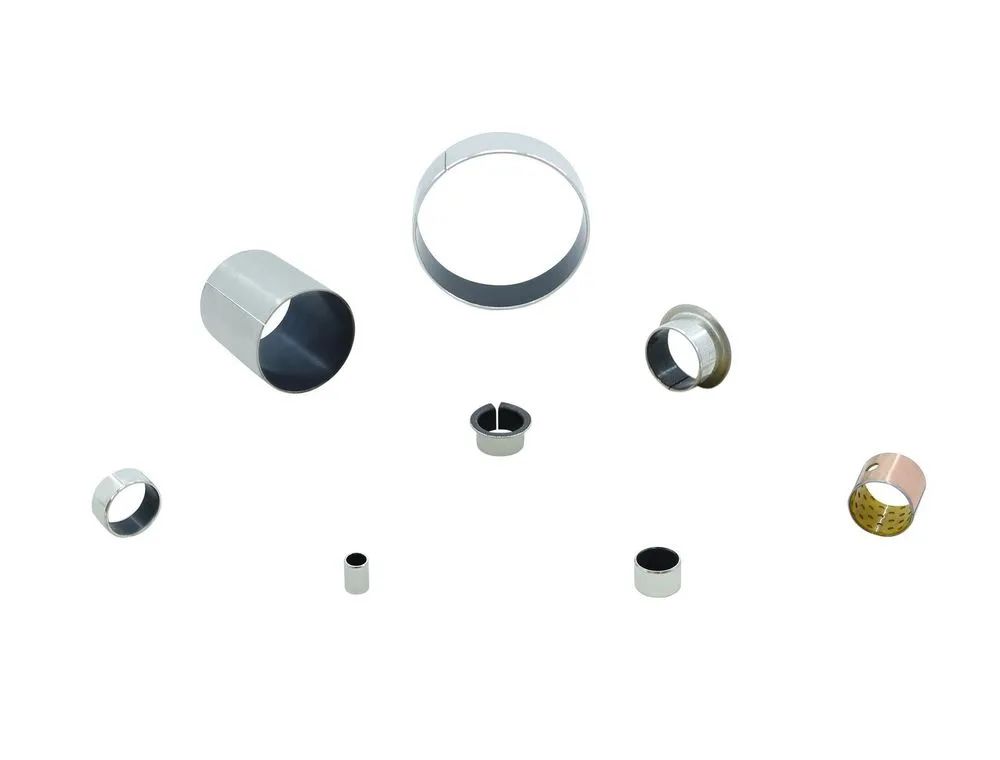 Plain Bushes supplied by NWB offer a good, low-cost bearing solution.

Used in numerous applications, plain bushes, also known as plain bushings, are plain bearings that are inserted into a housing to provide a bearing surface for rotary applications. They are the most common form of a plain bearing.

The range of plain bushes available include:
DU - PTFE lined straight bush
DX - POM with grease indents on sliding layer
Flanged DU - PTFE lined bush flanged on one end

NWB are accredited to ISO 9001, 18001 and 45001 and follow strict quality processes to ensure our customers receive the highest level of service and quality.

If you would like to discuss your Plain Bushes requirements with us directly please call our sales line on 01302 330366 or email your details to us along with your requirements and we will get back to you with a proposal. Similarly, if you need help identifying your Plain Bushes please contact us and we will be happy to help.