Axial Roller Bearings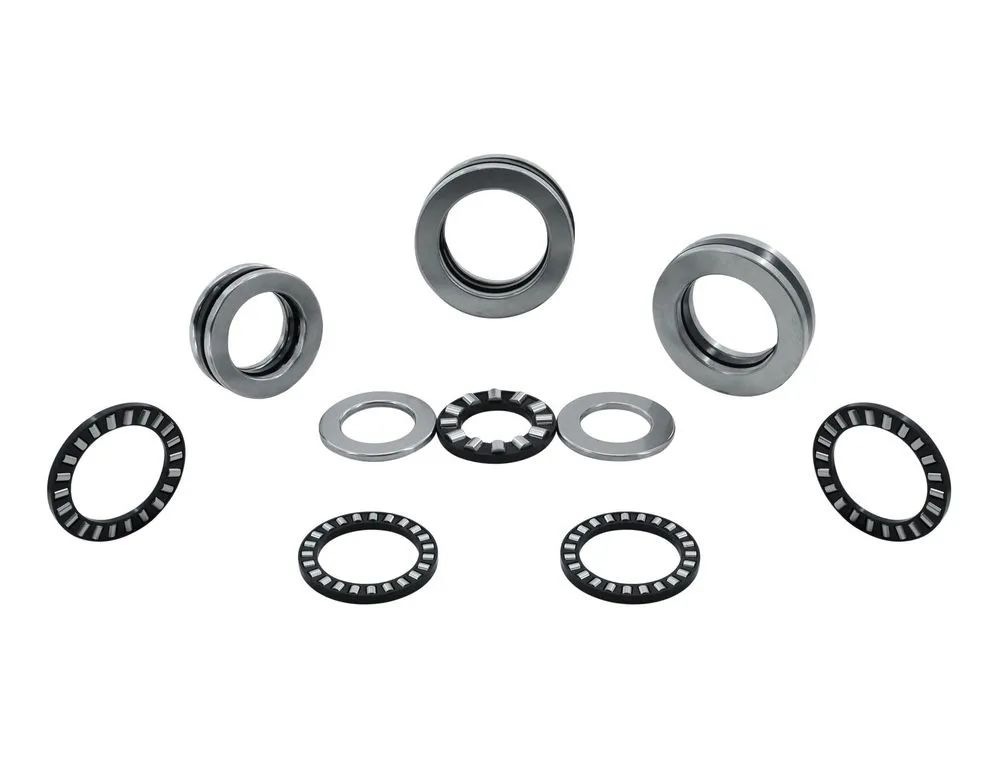 Axial Roller Bearings supplied by NWB are a type of thrust bearing, designed to withstand force in the same direction as the shaft, transfering load between machine components and permitting rotation between parts, with the minimum of friction.

Generally, an Axial Roller Bearing will consist of two races, the rolling elements, and the roller cage. The main advantage of using an Axial Roller Bearing as opposed to an axial ball bearing is the contact surface between the bearing and the race. The larger point of contact provided by Axial Roller Bearings greatly increases the rigidity, stability and maximum load capacity of the bearing.

NWB are accredited to ISO 9001, 18001 and 45001 and follow strict quality processes to ensure our customers receive the highest level of service and quality.

If you would like to discuss your Axial Roller Bearings requirements with us directly please call our sales line on 01302 330366 or email your details to us along with your requirements and we will get back to you with a proposal. Similarly, if you need help identifying your Axial Roller Bearings please contact us and we will be happy to help.


Axial Roller Bearings Types